Adventurecorps presents the 2006 Kiehl's Badwater Ultramarathon Webcast

---
Wild Weather!
By Greg Minter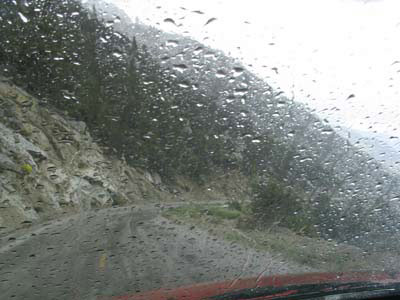 A late afternoon thunderstorm spread out over the Owens Valley late Tuesday afternoon, drenching runners on the portal road with uncharacteristic rain and shaking their bones with loud claps of thunder. On several occasions, even the webcast center shook with loud cracks from above.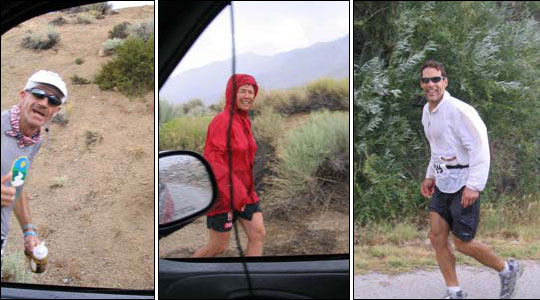 A number of runners, including John Radich, Monica Scholz, and Dean Karnazes were covering up as they were making their way up the Whitney Portal road, making their way through the rain as best they could. In addition, news of flash floods outside of Keelor have just come into the webcast center. "There were squalls off and on the whole way, and water was running across the road at a number of places between Darwin and Lone Pine," said Leon Drachsler, timekeeper for both the Furnace Creek and Panamint Springs checkpoints.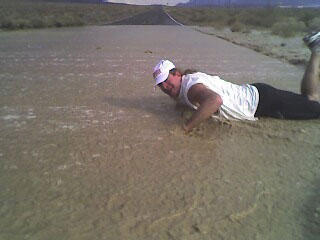 The water did not seem to bother runner Frank McKinney, #48, who took the advantage of the unusual by flopping headfirst and swimming around happily in the streaming water.