AdventureCORPS presents the 2021 Badwater 135 Webcast
---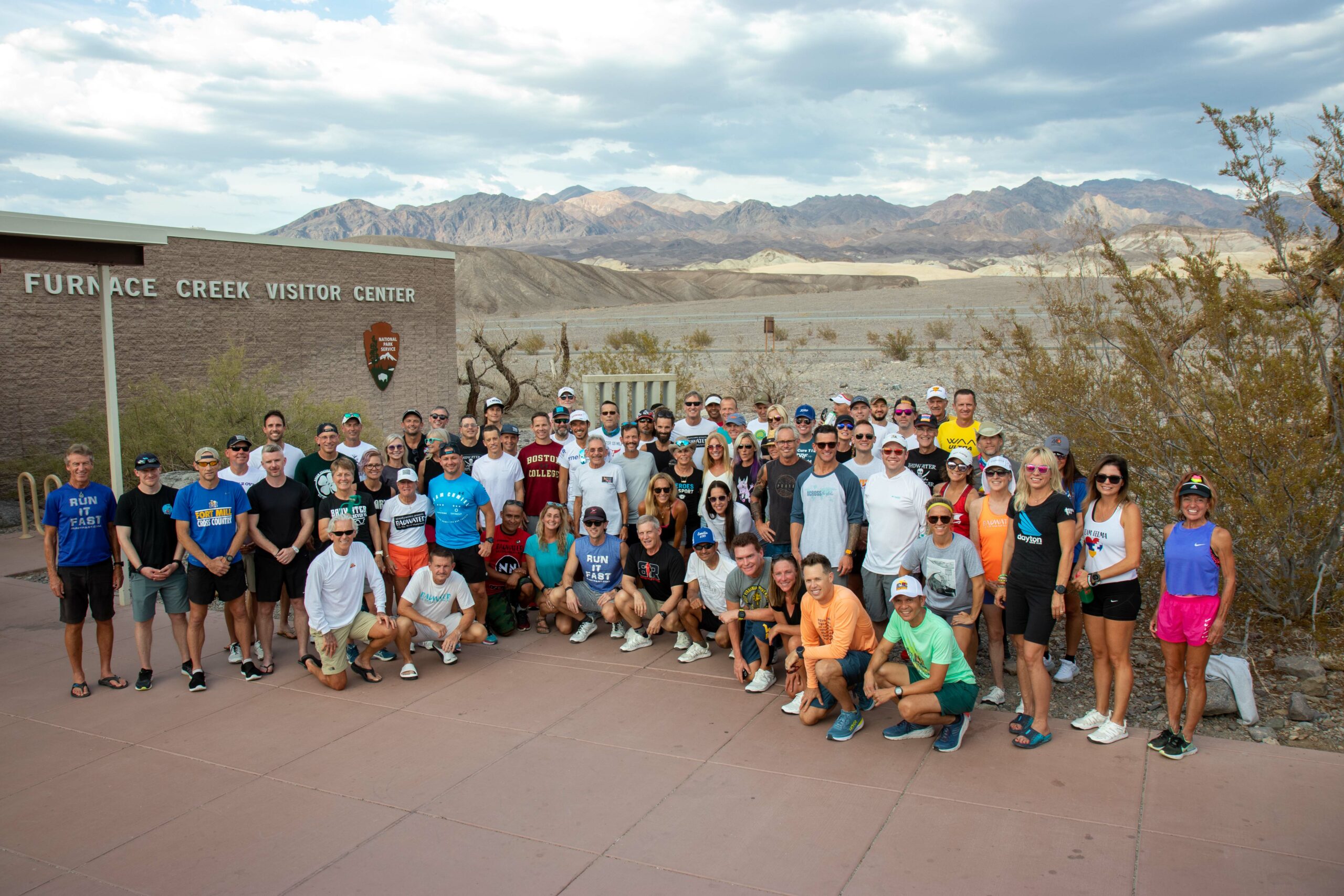 Race Results | Time Splits | Roster | Pre-Race Press Release | 2021 Magazine | Sponsors | Charities
Image Galleries on Flickr: @AdventureCORPS and @ChrisKostman
Follow the race on Instagram: @BadwaterHQ and @ChrisKostman
Follow the race on Facebook: @Badwater135 (and Hashtag #Badwater135)
View our Facebook Live videos: @Badwater135
Follow the race on Twitter: @Badwater (and Hashtag #Badwater135)
---
Joe Nimble | Pure Vitamin Club | First Discount Brokerage | NSNG Foods
Race Results | Time Splits | Roster | Pre-Race Press Release | 2021 Magazine | Sponsors | Charities
---
Pre-Race Image Galleries
2021 Badwater 135: Pre-Race Activities: Photos by Chris Kostman, July 17-18, 2021
2021 Badwater 135: Runner Mugshots: Photos by Robert Lee, July 18, 2021
2021 Badwater 135: Racers and Crews: Photos by Robert Lee, July 18, 2021
Race Image Galleries
2021 Badwater 135: 800pm Start: Photos by Ian Parker, July 19, 2021
2021 Badwater 135: 800pm Start: Photos by Robert Lee, July 19, 2021
2021 Badwater 135: 800pm Wave Start and on the Road: Videos and Photos by Jamie Altoonian, July 19, 2021
2021 Badwater 135: 930pm Start: Photos by Robert Lee, July 19, 2021
2021 Badwater 135: 930pm Wave Start and on the Road: Videos and Photos by Jamie Altoonian, July 19, 2021
2021 Badwater 135: 1100pm Start: Photos by Robert Lee, July 19, 2021
2021 Badwater 135: 1100pm Wave Start and on the Road: Videos and Photos by Jamie Altoonian, July 19, 2021
2021 Badwater 135: All Three Start Lines: Photos by Chris Kostman, July 19, 2021
2021 Badwater 135: Sand Dunes to Towne Pass: Photos by Ian Parker, July 19-20, 2021
2021 Badwater 135: Stovepipe Wells to Towne Pass: Photos by Robert Lee, July 19-20, 2021
2021 Badwater 135: Stovepipe Wells to Panamint Springs to Darwin: Photos by Chris Kostman, July 20, 2021
2021 Badwater 135: Race For First Place: Photos by Robert Lee, July 20, 2021
2021 Badwater 135: Towne Pass to Father Crowley: Photos by Robert Lee, July 20, 2021
2021 Badwater 135: Towne Pass to Lone Pine: Photos by Ian Parker, July 20-21, 2021
2021 Badwater 135: Keeler to Portal Road and Finish: Photos by Robert Lee, July 21, 2021
2021 Badwater 135: Portal Road: Photos by Robert Lee, July 21, 2021
2021 Badwater 135: Portal Road to Finish: Photos by Ian Parker, July 21, 2021
2021 Badwater 135: Selected "Hero Shots" along the Course: Photos by Kendal Huntsman, July 19-21, 2021 (Kendal's Website.)
NEW! 2021 Badwater 135: Incredible Gallery of "Hero Shots" from throughout the race – Photos by Ian Parker, July 19-21
Finish Line Image Galleries:
2021 Badwater 135: Finish Line, batch 1, by Chris Kostman, July 21, 2021: First a few shots of Harvey Lewis and Igor Gotsuliak on the road, and then the first 47 finishers to arrive at Whitney Portal: Lewis, Gotsuliak, Ionov, Ringled, Wooten, Tadt, Leonard, McRae, Nott, Gunderson, Lopez, Nakamura, Deer, Roberts, Monke, Kroeger, Andrade, McHugh, Delk, Whitaker, Swinehart, Hardy, Conochan, Zeppettella, Nazworth, Kline, Lubetsky, Brashear, Hamilton, Placucci, Sanchez, Berg, Dirvin, Hernandez, West, Yelverton, Ettinghausen, Peterson, Medley, Westergaard, Waldrop, Fecteau, Levene, Tabios, Costa, Kent, and David Jones.
2021 Badwater 135: Finish Line batch 2, by Chris Kostman, July 21, 2021: Finishers 48 through 61 arrive at Whitney Portal: Ward, Holmes, Carboni, Meili Mathuren, Martinez, Geisel, Fugere, DeVona, Melton Yonker, Jenkins, Corey, Ghazarian Altoon, Budzik, Baum, Mitchener, Litwin, Matus, Cazenave, Brown, Siemelink, and final finisher Jonathan Reid.
2021 Badwater 135: Finish Line Bonus Batch (#3) of nearly all finishers by Chris Kostman, Luke Way, Jamie Altoonian, and others. (We shoot everyone on an iPhone as a backup. Several videos, too.)
Videos
Click here for ALL the Facebook Live videos
YouTube: Runners and Crews Check-In
YouTube: Sergey Ionov at Panamint Springs
YouTube: Powering up Towne Pass!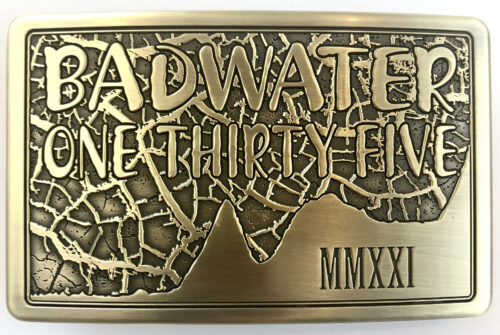 Above: The 2021 Edition of the Holy Grail of Ultra Running!