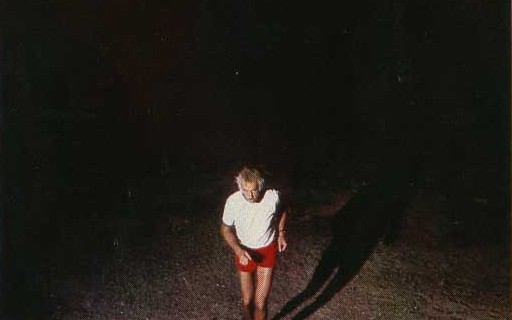 Hello Badwater Ultramarathoners!
Hopefully you will be successful in your quest. But, as you meet the challenges ahead, ALWAYS stay hydrated. Its been a long time since we have had another 'Roger Rabbit' … Chris can explain. Remember, you are a guest and only because of the endless meetings between Chris and Government Agencies. It wasn't easy, but you're here and that's what counts. I repeat: keep hydrated. Failure to do so could result in serious consequences … even death.
I'm writing a book about my life, IL VECCHIO, The Old Man. Hopefully, I will be around long enough to complete it. (I've already passed the actuary tables.) As I review my drafts, it's logical that, for no apparent reason, I chose to  challenge something that hadn't been accomplished … Death Valley. That was a long time ago. Now it's your turn.
Good luck and stay  safe.
AL
*****
NOTE: Al Arnold is the Neil Armstrong and Edmund Hillary of ultramarathons, the first to run between Badwater and Mount Whitney, back in 1977, after two failed attempts in 1974 and 1975. He became the first inductee into the Badwater Hall of Fame in 2002, on the 25th anniversary of his historic run, and remains a staunch friend and fan of the race. He lives in Walnut Creek, CA and is 88 years old. His birthday is February 4, 1928. He can be reached by email at alarnold1977 "at" msn.com and loves hearing from fellow ultrarunners. His essays are archived here on the Badwater.com website.