Behold the July 2017 edition of Badwater Magazine. Thanks to the always awesome Kevin Fung for the design and layout! Thanks, too, to eight-time Badwater 135 official finisher Ian Parker for the cover photo! (See more of Ian's superb nature photography and dramatic Badwater race photography at this link.) Thanks, Bob Corman of the Silver State 508 Hall of Fame for the precision printing!
All racers and support crews should study the magazine carefully. Each runner and staff member will receive a hard copy during Racer Check-In on July 9 in Stovepipe Wells.
Download the magazine (it's 68 pages and 10MB) at this link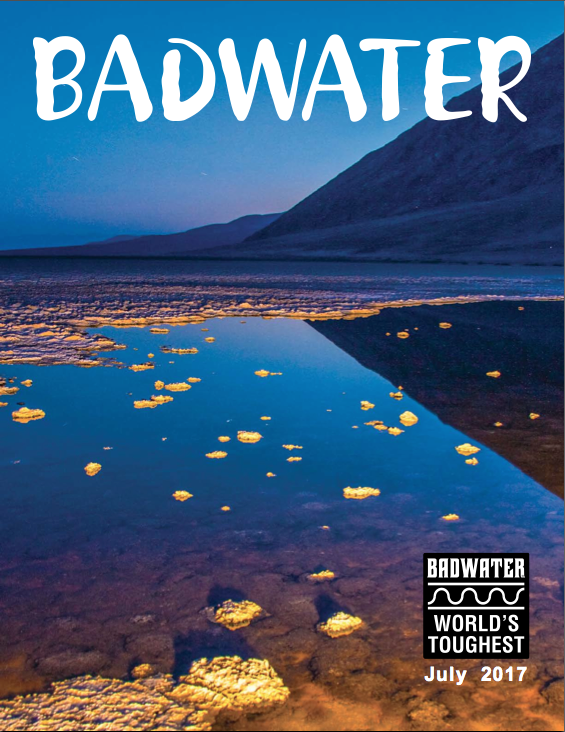 .