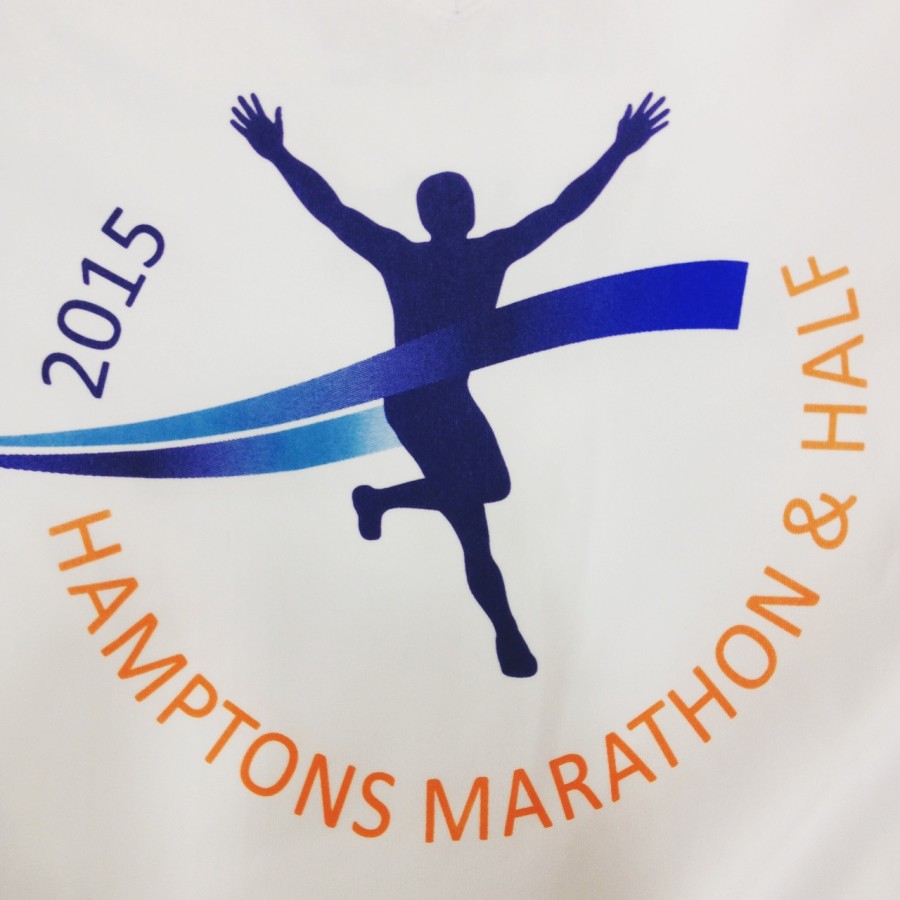 Your faithful Badwater Race Director – that's me, Chris Kostman –  was thrilled (and nervous) to be in East Hampton, NY to run the Hamptons Marathon on September 26 in support of The Herren Project. My longest training run was just ten miles and I had not run the marathon distance since I last did an Ironman, eight years ago. But I toed that starting line with a sense of purpose and calm because I was there on a mission and with an incredible team of people.
In the first photo below I am standing with two people I admire greatly: Pam Rickard is a Badwater Cape Fear and Badwater Salton Sea veteran and my dear friend, while Chris Herren is a retired NBA player who greeted me with a hug at our first meeting. Both are sober runners, testimony to The Power Of Recovery, and have dedicated their lives to helping others either avoid the need for recovery or to embrace it fully. I find them to be remarkable, humble, lovely people and I was honored to stand with them and the rest of our super group of 18 as we supported The Herren Project at the Hamptons Marathon!
It was an honor to support their mission and I thank all of those who supported THP with their generous donations! (Thanks to these generous folks, I more than doubled my original fundraising goal, raising a total of $3333!)
As for the marathon itself, I've spent my entire life in, around, organizing, and participating in endurance sports events and I can honestly state that this was easily the most fun I've ever had running! I literally had not one negative thought the entire day. I didn't even turn on my music until the halfway mark. The camaraderie with all of the THP teammates was palpable. I never felt anonymous. I felt totally motivated by our cause – and that is a huge understatement.
When things got tough in the last 10 miles, I remembered what Coach Pam Rickard had said the night before about it being impossible to run 26.2 miles, that we can only run 1 mile at a time. That's what I did. Crossing the finish line, I had given all I had, but I was completely filled up. I am so thankful to The Herren Project for this privilege and opportunity! I'll be in their court for life. (And in fact, I hope to run the Boston Marathon in April on the THP Runs team!)
Thanks again to everyone for your support. It means a lot to me and all the generous donations really matter, and do something special. Thank you!